All workshops enable you to learn some of the key skills of a sculptor and in the process you will create your very own masterpiece. Suitable for the complete beginner unless otherwise stated!
The workshop includes, all tuition, a comfortable well lit creative space, good quality clay, all sculptors tools, (dependent on workshop glazes and oxides), firings in the kiln and within a group that is warm, friendly and where nobody is left behind! –
"I came away from the session feeling so proud to have achieved something, all the sculptures the class made, despite being beginners, were amazing! None of us wanted to leave them behind and can't wait to collect them in a few weeks." (Anita 2018)
Come and try a new skill yourself or maybe give it to someone as a gift. This is a great day out for anyone wishing to unleash their creative flare!
I run workshops from my studio and at various sites across Yorkshire & beyond.
I am a mobile sculptor and can travel with the resources needed to teach within an hours radius from Bradford.
One to one and private groups are very welcome.
Workshops are perfect for team away days, parties and celebrations.
I really enjoy & have experience of working with different community groups of all ages and abilities.
Midweek workshops can be arranged with pleasure!
Please make contact twistedearthceramics@outlook.com if you have any questions, thanks!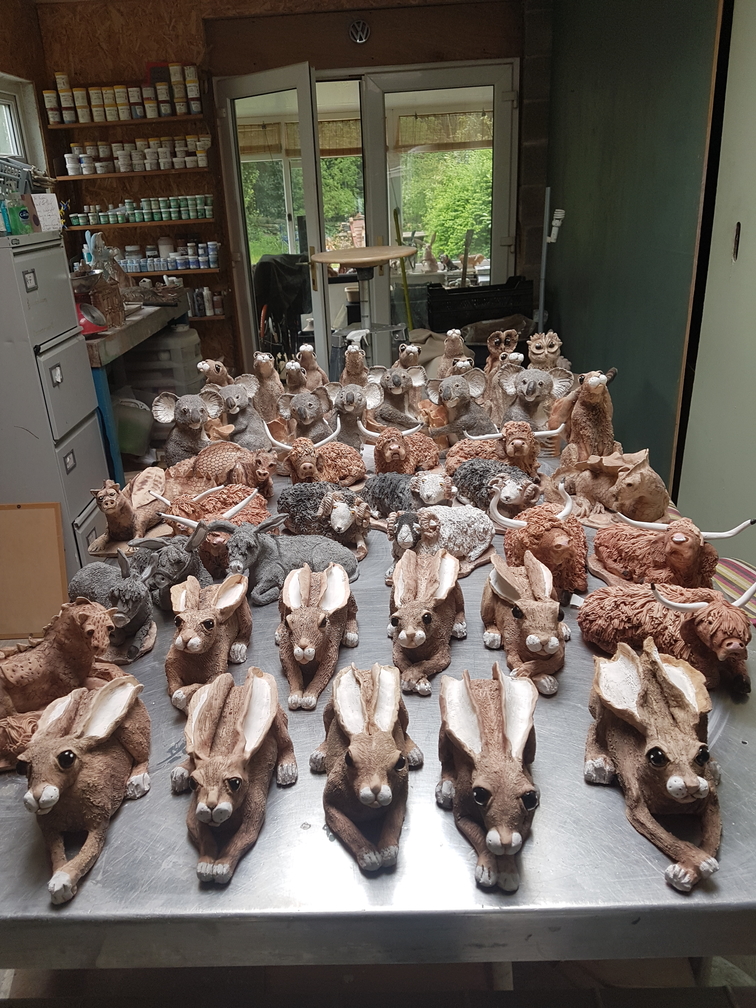 Showing 1–12 of 28 results